52 Simple Ways to Health
By Carol Phillips
"I'm automatically making healthier choices and I've lost 10 pounds in two months without even trying." -John R.; Amazon Customer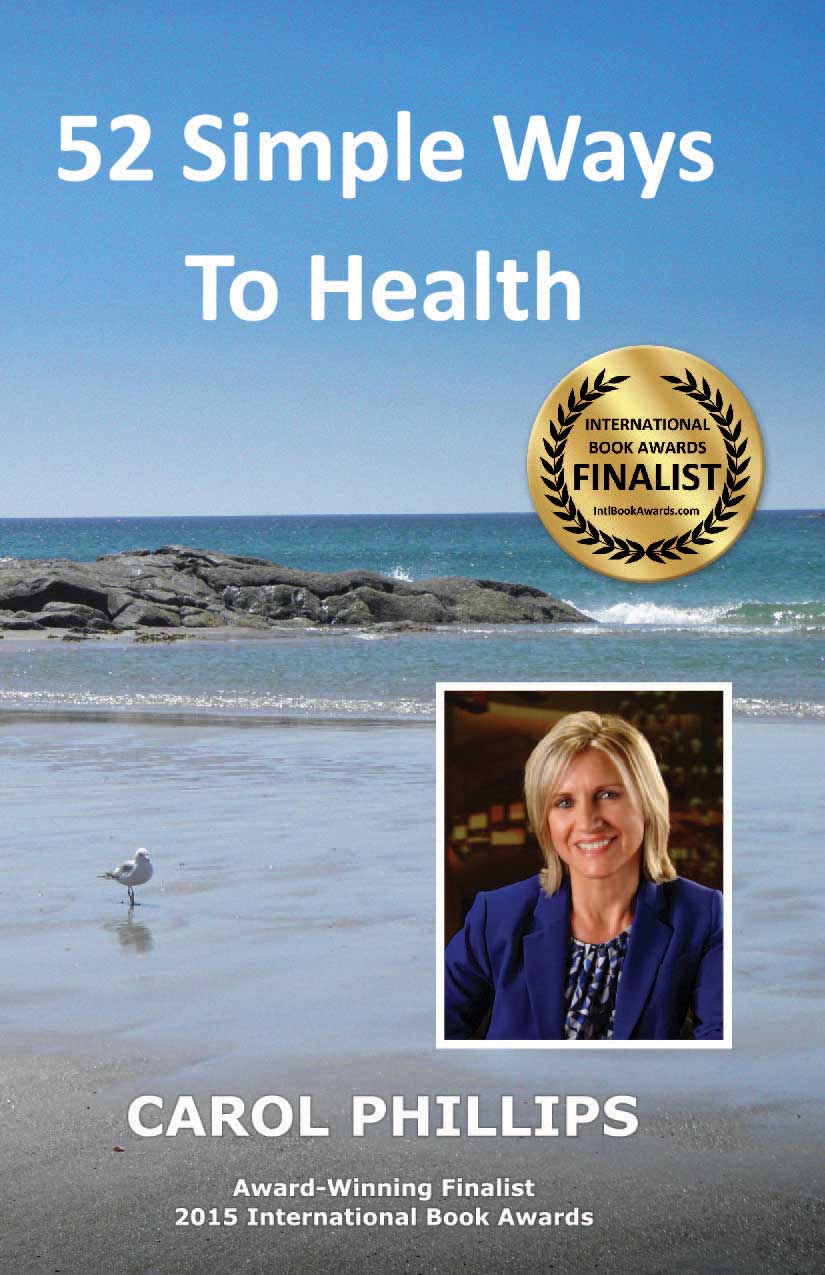 Are you ready for healthy solutions that are easy to make, effective immediately and keep on working?
The award-winning 52 Simple Ways to Health gives you simple and easy strategies to help you live a happier and healthier life. Learn how to take small (but powerful) steps that are so painless they automatically become part of your everyday routine.
Discover how to:
Lose weight
Reduce stress
Enjoy exercise
Eat healthier
Quit smoking
Stop procrastinating
Improve life balance
And much more!
52 Simple Ways to Health will help you transform your life! Focusing on one simple change each week will lead you to the happier and healthier life you've been craving! Stop obsessing about what isn't working and discover the tools you already possess!
"I love this book and I'm already making positive changes!" -Leslie M.
Paperback, E-Book, and Audiobook available. Makes a great gift!
"Having personally experienced the miraculous ways in which the human body can heal itself from disease and thrive when fueled by nutritious food choices and healthy lifestyle changes, we are two of the most fervent advocates for health education you'll ever find. Carol Phillips not only shares our passion for health education, she is just as dedicated as we are to helping others overcome sickness, disease, and lackluster lives by coaching them toward the achievement of healthy bodies and minds. We cannot recommend this book highly enough and we are confident the knowledge you glean from it will improve your health and your life in ways you never imagined possible." -Beth and Ivan Misner, Authors of the Amazon Bestseller, The Misner Plan
"Carol Phillips offers a new perspective on health and wellness that will inspire people to make beneficial lifestyle changes through a manageable one-step-at-a-time approach." -Steve Harrison, BestsellerBlueprint.com